"My mouth your lips Your hands my hips"
– MS MR
Why do creeps Turn me on? Bates Motel? I'd hit that.
Something weird in the air tonight Be safe out there kids.
New car? New crunch. I'm lucky I still have all four tires. I knew if I complained about the little stuff for long enough, Something worthy of my complaint would come along. No number of tequila shots Will make there be food in this house. And I can't leave.
http://www.youtube.com/watch?v=uco1JQRVqrA "How can I sleep If I don't have dreams? I just have nightmares."
Give and Take
I love you Enough for the both of us
Irony
Jameson and Coke Out of an Irish coffee mug Too bad There is nobody here To hide from To lie to To say I'm fine. Why do we need others To tell us when we are doing something wrong?
Sometimes
You just need a good fuck
"In the land of Gods and Monsters I was an angel Livin' in the garden of Evil Screwed up Scared Doin' anything that I needed. Shinin' like a fiery beacon You got that medicine I need: Fame, Liquor, Love, Give it to me slowly. Put your hands on my waist Do it softly. Me and God, We don't get along So now I sing: No one's gonna take my soul...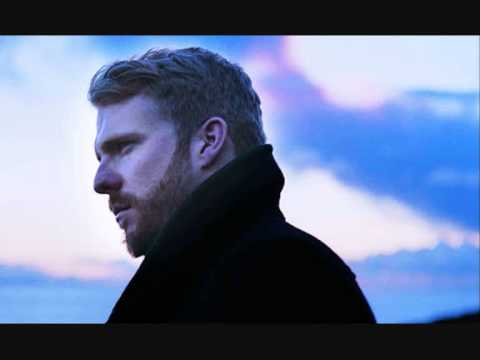 Sittin' in the Nose-Bleeds (pun intended)
I feel like I'm dying The kids outside won't shut up While I sit inside Barely able to speak Bring on the alcohol I haven't bled nearly enough yet today.
Marco (Polo)
The songs that write themselves How can we ever tell Who they are about? In such a disconnected world Do we even know ourselves? Or is feeling lost As close to home as we will get?
Those nights when you don't want to be alone.
DOA
The living couldn't care less about me. And the dead won't leave me alone.
Why is it The things that have struck me so hard Are all the silly things we never did? Never played bingo Never went shopping Never talked about life Love What the stars may help us find Who do I call When only you can help? Together, We were going to rule the world But I don't know this world anymore And I have never felt so alone.
Days Gone By
These are the days The times That make me realize I do not belong to this generation This world This youth Because I do not "surf the web" nearly as much as I should
(Don't) Change How You Feel About Everything
Why can't I stop thinking about you? Dreaming about you? Those rare nights when my mind is not so clouded So crowded with thoughts And I wake remembering your face Seeing your eyes And then watching them turn You are always running Away from me Chasing me I can't control that which I don't understand I never understood you Like I thought I would LEAVE ME ALONE Get...
"Well she's not bleeding on the ballroom floor just for the attention"
Boys Boys Boys
So women are supposed to be at their sexual peak on Thursdays… That means all those (un)lucky guys out there may have a prayer this year for great Valentine's Day sex. To you Noble Sirs. I wish you luck. Get naked.
This is(n't) Your Life
Looking for Alaska But you've already found her "You smoke to enjoy it, I smoke to die"
(Un)Real
shiny hard plastic fake in the absence of reality where do i fit? how can i tell what is real or unreal? if i cannot belong to either world?
Admit (One)
How do you heal anger? Fiery. Burning. Hatred born from within. Skin can grow, Cover and scab. But something, Somewhere, Compels you to pick, To scratch away, To the point of infection. That spreads through the whole of you. Through your blood, Your heart, Your soul. Things, Actions, Long forgotten. And even if you are willing and able, To allow the skin to spread Across the...
"Some of Them Want to Use You"
To be wanted Does not describe it. To be used That seems closer to the point. Then why, I ask Will nobody use me?
to be (or not to be)
kill the lights lose the clothes turn up the tunes take a breath breath it in the air the smoke the life be here with me or just be
(Not) Enough
If only the words could write themselves. I miss you. It still doesn't sound right. I can see your face Hear your voice But you aren't really there You aren't here. But then, where is here? Who are we? Lost souls Destined to pass But never collide. If all I want to do is help, How do I always manage to hurt? To want is (not) enough.
Done (For)
To look into others And see only yourself Is the most humble And lonely place To be. But to be alive This precious gift How can it never be enough? I never stood a chance.
No Pain (No Gain)
Walk, Walk away Run, Run away Rise, With the day Fade, Fade away To pull close, Or push away? Different things, Yet still the same If i could love you today, Could you kiss the pain away?
(After) The Game's Over
I don't know how to help you And as hard as I try To convince myself of this very thing I know I know I can I know I can't help you There is something buried In the deepest part of the soul You don't believe yourself to have anymore It is the light That cannot escape the darkness The black hole you've made yourself I hate to be the one To break it to you But...
Lessons Learned from Literature
From:  The Graveyard Book By:  Neil Gaiman Silas raised one perfect eyebrow. "Mm? Oh, not at all. Let's see, it's been a while since I've been down that way. But I don't remember anyone particularly evil.  Remember, in days gone by you could be hanged for stealing a shilling.  And there are always people who find these lives have become so unsupportable they believe...
"You don't love me
Big fucking deal"
(Rains of) Africa
Lightning storms in the distance You can feel the electricity Spiking the air With energy and temptation. The nicotine of a cigarette Like pins against the tips of your fingers. Nothing else quite like this To make you feel alive.
"Dal-eye Llama"
I could listen to this man talk for days. —> Brand X on FX
Get(ting) Lost
You think you're lost. That someone needs to find you. But someone's looking for you And someone's already found you. What you can't seem to say to me Or to yourself Is that you want to run away. To be free of this place. To go somewhere you cant seem to find. I will give you the choice To stay or to go. To leap And hope that you find your wings Or to free fall...
"We Go On
And on And on And on And on Never knowing where Never knowing where We gonna We gonna end up In the morning"
(Good)Bye
20 mistakes Plus you makes 21. Black Jack. Too bad I'm not the winner. But then, you aren't either. Unless of course This is what you wanted. And if it is I won't let you have that either. I will drive my mind Far from this place Where i let you have everything That i thought could only be mine. Until the day I'm ready To say Goodbye.
(Don't) Lie To Me
Fall Out (Down). Cry Out Loud. Get Out Now. Peace Out Bro. (Don't) Lie to me.
No Really, I'm Fine
I'm happy for you. Really, I am. I wish you had known, To tell me the truth. That it would be okay, If this didn't work. Then you could have saved me, From myself.
Fair Trade
Fair Fight? No. You'd always won. From the first of the offers, To what's last to come. But what's the exchange? A trade, I propose: A storytelling event, Hope you're not too opposed. I see your misfortunes of men, And I raise you the woes of women. And in this effort, Discover, What lays in each other. That seems fair.
lets just say
someone doesn't know how to run the bases…